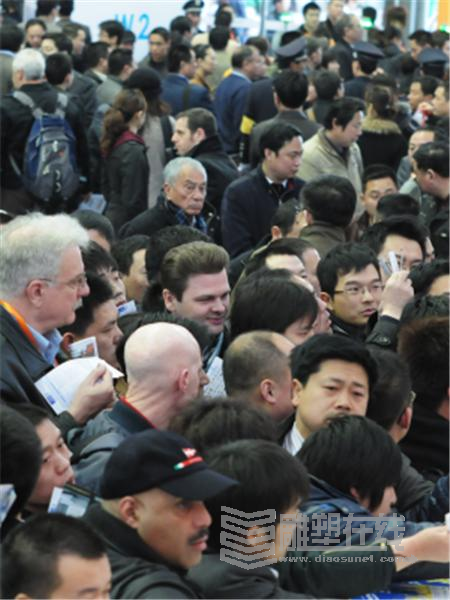 VNU group announced that its Asia affiliate - VNU Exhibitions Asia - officially signed a cooperation agreement with MMI (Shanghai) Co. Ltd, under Messe Munich GmbH (MMG), the organizer of BAU.
BAU is the world most important business platform for architecture,material and system.In total more than 2,000 exhibitors—showcase their products and services for 2011 edition.MMI Shanghai will support Green Building China (GBC2012), a flagship show hosted by VNU Exhibitions Asia.
Dr. Reinhard Pfeiffer from Messe München GmbH (MMG) mentioned that BAU happens to share the same concept and vision as GBC . We will be present at GBC 2012 and we want to bring our experiences and interactions from our networks. Our main objective is to look for further cooperation in the future.
Mr. David Zhong, President of VNU Exhibitions Asia was also optimistic about the prospects for this combined force. "More companies will have access to the booming Chinese green building industry with BAU's involvement assisting GBC to expand its international exposure and impact." David said.
2012 Green Building China (GBC) will be held from March 26-29 at Shanghai New International Expo Center. GBC will also hold three themed related events, namely Eco City Summit (ECS), Sustainable Integrated Real Estate Forum (SIR) and Shanghai Architecture Fair (SAF) during the exhibition. It is forecasted that the show will reach 200,000 sqm, being the biggest business show in China for green building industry. As the other grand event after the Shanghai EXPO, GBC endeavors itself promoting eco-preservation and sustainable development alongside with China's vast urbanization process.
GBC received unprecedented attention and endorsements from both national and local authorities. It is supported by Shanghai Urban Construction and Communications Commission, China Real Estate Association, China Exploration and Architecture Association as well as China Federation of Urban Commercial Outlets Construction Administration. Over 100 cities will attend and join the other 200,000 professional visitors to this exclusive platform next March in Shanghai.